The management of Nona Graceland School has celebrated its third anniversary with a speech and prize giving day, including the commissioning of its new facility.
The new facility which has its primary one class ready for use is expected to house students from primary to junior high school when completed.
In her remarks, the Chief Executive Officer (CEO) of Nona Graceland School, Mrs. Comfort Tetteh Nanor, acknowledged the difficulties parents have to go through in combining work and family in their daily activities.
For her, it was in view of this that Nona Graceland was established to help parents bring up their children in a holistic manner.
She opined that the vision of Nona Graceland School is to drive education for transformation of our society through excellence and leadership training that promotes the mindset of taking responsibilities and being leaders for life.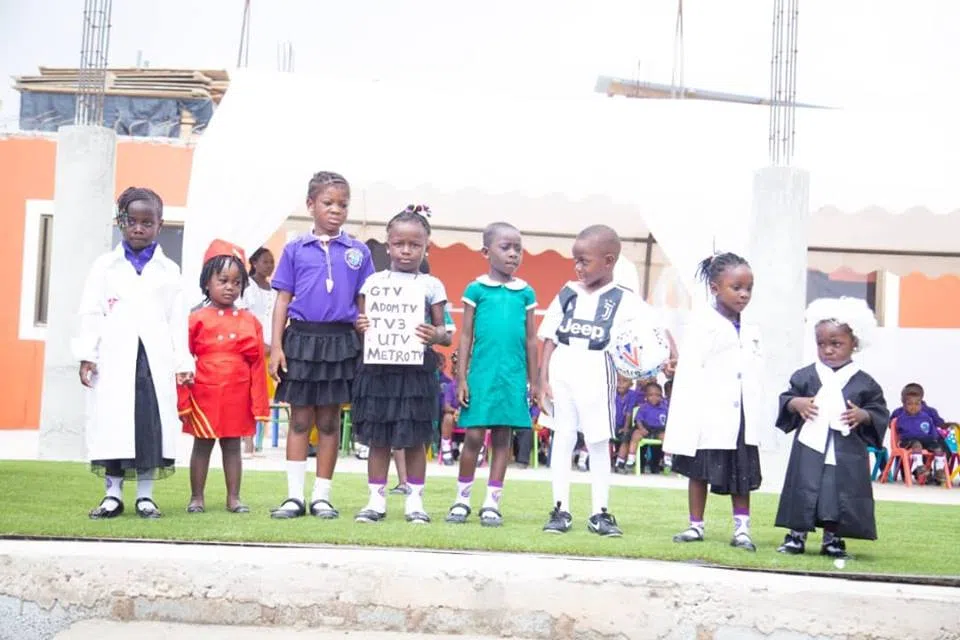 "Our curriculum is not just a combination of GES and Montessori, but also includes a Bible club which exposes the children to the fear of God and UCMAS, which seeks to broaden the mental capacity of our children," Mrs. Nanor stated.
The CEO of Nona Graceland further congratulated the pioneer students who were graduating from the pre-school class to primary one.
Recounting how the school started, the Director of the Nona Graceland, Mr. Titus Tetteh Nanor, said the initial idea was to have a centre to host babies of corporate parents while they focus on their work.
He said the school had since grown to become a Christian educational institution of choice with baby rooms, crèche, nursery, kindergarten and primary department.
"We also have the children's playground (NG Park) which enables us to embark on out-of-the-classroom activities to boost the development of our children and give them a strong start ahead of their peers," he said.
The children partook in various performances to the delight of their parents and guest while prizes were given out to deserving students in various categories including overall best child, most creative child, neatest child, most well-behaved child, amongst others.