Ten years ago, burgeoning singer-songwriter Alex Clare was given an ultimatum by his record label: commit yourself to the music fully, or follow your faith.
He chose to follow his faith.
The Londoner, who emerged from the same scene as his former girlfriend Amy Winehouse and Bastille, had recently pulled out of a potentially life-changing spring tour in support of new superstar Adele because some of the gigs fell around the Jewish holiday Passover, as well as on the Sabbath.
Island records were "very tolerant" of this at the time, Clare recalls. But when it happened again in the October, as he was unable to record a radio concert for the BBC during the week of Sukkot, something had to give. And following a difficult chat with label bosses, the promising performer was dropped after only one album.
"They said, 'It seems like you're more into your religion than you are into your career,' and that really wasn't the case," says the 36-year-old, who grew up in a secular Jewish family before turning to Orthodox Judaism in his early 20s.
"I really was focused on my career, but personal lifestyle choices, whatever they are, haven't always necessarily been so tolerated. I'm not unique – historically this has been a running theme, not just for Jewish people but anyone who makes commitments elsewhere.
He adds: "When I signed, they knew that that was happening but they didn't quite understand how serious the rules of keeping the Sabbath [resting from Friday sunset until Saturday sunset] are. And for some reason every piece of promo that came in was seeming to fall on a Friday night or Saturday morning, and I was turning down opportunity after opportunity."
When it came to turning down Adele, as he couldn't make at least five of the tour dates, Clare laughs: "They thought I was nuts."
An Island spokesman this week told the BBC they had "reached out to apologise directly to Alex".
"What was said to him 10 years ago was wrong and does not in any way represent our views or policies."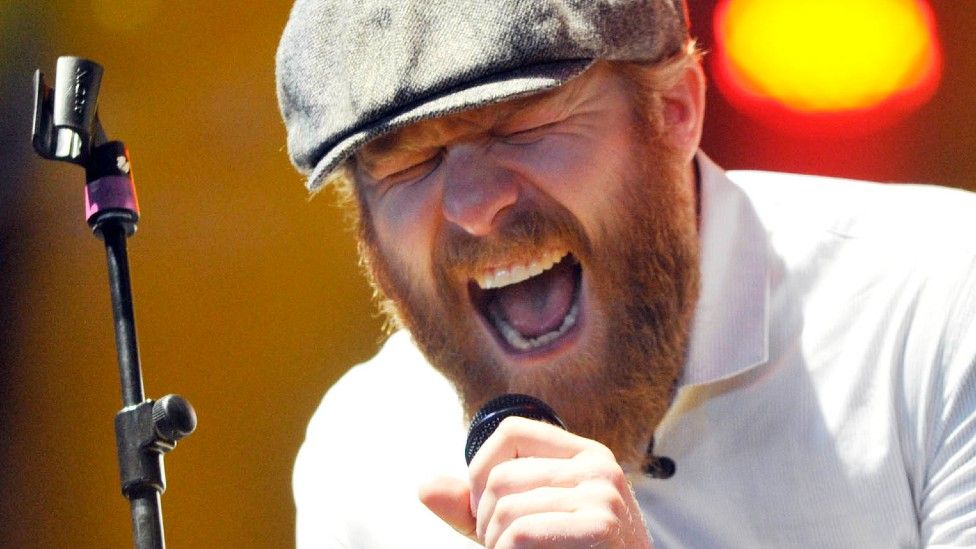 Down the years there have been many famous musicians who have turned to God, from Cat Stevens and Bob Dylan, to Kanye West and Sinéad O'Connor. But after being dropped by his label, Clare pretty much gave up on music altogether.
Until several months later that is, when the newly label-less singer suddenly found himself with a hit on his hands. Too Close, his friend zone anthem from his debut album, began to work its way on to radio playlists and up near the top of the UK singles chart in April 2012, thanks largely to an appearance on a Microsoft advert.
At the 2013 Brit Awards the song was nominated for best single, a category which was won by, you guessed it, Adele with Skyfall.https://www.youtube.com/embed/zP50Ewh31E4?feature=oembedFigure caption,Warning: Third party content may contain adverts
"We have a saying in Hebrew called Gam Zu L'Tovah, which means 'This too is good'," says Clare. "We say that when something goes really badly wrong. It's like the most crazy statement to have enough faith and say, 'This right now is a really bad situation but ultimately God is good and life is good and this is for a greater good' – whatever that might be.
"And in my case it really worked out that way. I got dropped by the label but months later I had a top 10 hit all over the world, selling [double] platinum, and obviously got a much bigger record deal second time!"
The record deal in question again came courtesy of Island – a subsidiary of the Universal Music Group – who Clare says "were very apologetic" about what had happened when re-signing him.

Nine years on, Clare is speaking to us around the release of his new single, Why Don't Ya – another booming ballad which marks the end of his five-year hiatus from the "soulless" music industry he had become disenchanted with, despite his relative success.
The track, released via the digital distributor ONErpm is an ode to his wife, with whom he "ran away" to Israel in 2015, with their firstborn (they now have three children) to "focus on spirituality" and study the Torah and the Talmud.
The song was his way of encouraging her to properly "acknowledge her feelings" following the death of her grandfather around the same time that one of their children was sick in hospital.
"[It was] just to say, 'It's OK to feel like you're allowed to have emotions, you're allowed to be a sensitive person,'" he explains.
"Some people are not necessarily taught how to express those feelings or have those feelings validated for whatever reason. Life is complicated and emotions are complicated."https://www.youtube.com/embed/jJPcK8fP5LM?feature=oembedFigure caption,Warning: Third party content may contain adverts
The musician – he plays bass and some drums on the new track, as well as delivering his usual soulful vocal – these days flits between his home in Jerusalem and the UK for music-related commitments. Although recent work with collaborators, including songwriter and producer Jamie Hartman (Rag'n'Bone Man, Celeste, Lewis Capaldi), was carried out online during lockdown.
He's planning to release an EP of six or seven equally "single-worthy" songs early next year, which he will bring once again to the live stage – the place where he most feels he is "fulfilling my life mission".
While Judaism has "a huge influence on my world view," he notes, the songs themselves are not traditional Jewish songs – they are slow-burning sad bangers, told from personal experience.
"As a songwriter you've got to channel your emotion or your empathy or your pathos, whatever it's going to be, without a filter," he says. "The song is the filter."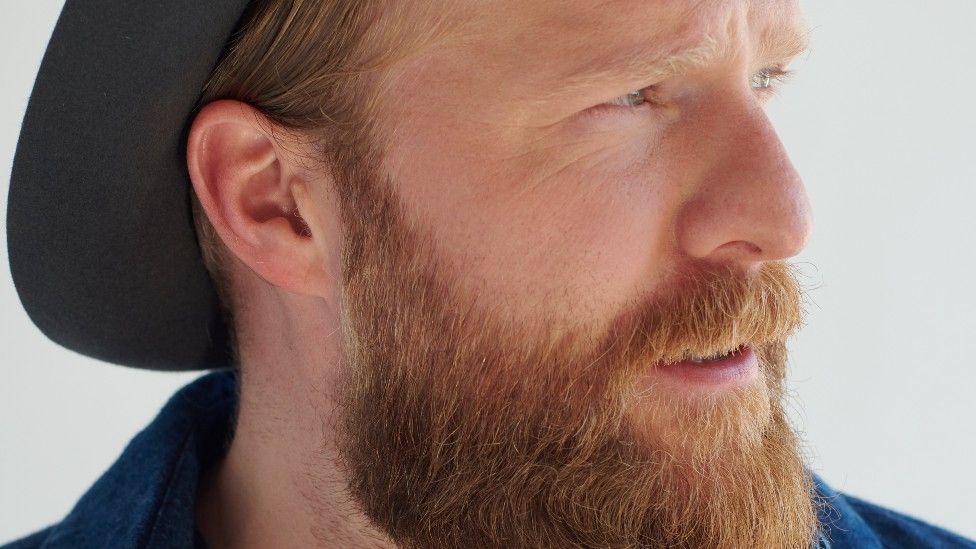 Clare's "scary" comeback, as he puts it, has of course coincided with that of his nearly old tour mate Adele.
He has his fingers crossed they are both returning to a more understanding and flexible music industry than it was when they were first coming through.
"I hope it has changed significantly," he says. "I'm sure it has in the last 10 years [he notes how recording performances remotely and at different times is now easier] but it's very fickle. It's very flavour of the month and just as someone can be out of favour one minute the next minute they can be back in.
"I hope people are more sensitive. Everyone really just wants to have their sense of oneness and sameness – that's what people relate to and what people connect to. And the more that we can see our similarities with each other, as opposed to all the divisions and things that separate us, the better.
"Hopefully we are making a better world."
Why Don't Ya by Alex Clare is out now.
Source: BBC