Living a commoner's life that is rare to him, the grandson of Queen Elizabeth was spotted as one of the passengers from a commercial plane which landed in Vancouver, Canada
According to a TMZ report, Harry even skipped his brother and sister-in-law's Buckingham Palace reception to catch this flight, a move which goes by far to prove that he has indeed moved on from living life as a senior royal.
Prince Harry and Meghan in their announcement made it clear that they want to live a private life independent from the coffers of Buckingham palace. "We intend to step back as 'senior' members of the Royal Family and work to become financially independent" an excerpt from their announcement stated.
Queen Elizabeth, Meghan Markle and Prince Harry
The pair's controversial breakaway, which has been tagged in the media as 'Megxit' has been approved by the Queen and as such they are not wasting time in beginning a new life away from the primus inter pares life they enjoyed as royal.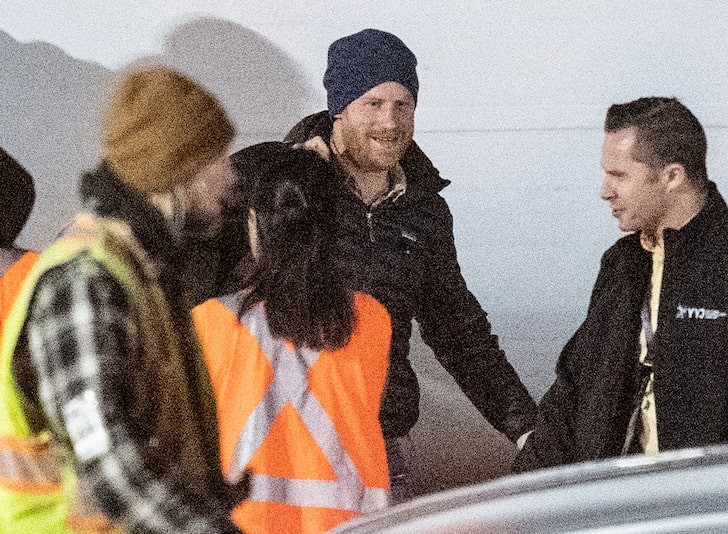 Prince Harry boards commercial flight after quitting royal life
Tuesday morning as Harry, dressed casually in landed from at Vancouver International Airport from a British Airways flight and headed over Vancouver Island, where Meg and baby Archie have been for a week without him. See more from the video below.
BREAK: Prince Harry has arrived on Vancouver Island to be reunited with his family.

All the very latest on #KayBurley #breakfast from 7am #harryandmegan #RoyalCrisis pic.twitter.com/Rts5JZMoWv

— Kay Burley (@KayBurley) January 21, 2020