The ex-CAF 1st Vice President also vehemently denied claims that he sent deaths threats to the deceased investigative journalist.
Findings from a private investigation alleged that Nyantakyi sent death threats to the late Ahmed Suale.
The investigations were conducted by international journalist, Guillaume Perrier.
The renowned journalist says a private investigation he carried out proved that the former GFA president threatened Suale but the Police failed to look into it.
"We also met former head of Ghana FA Kwesi Nyantakyi, banned for life by FIFA after being filmed by the investigative journalist pocketing $65,000 in a fake sponsor deal signed in Dubaï. And we can reveal that he also sent death threats to Ahmed Suale in 2018," Mr Perrier tweeted.
Mr. Perrier further quoted the exact words that Nyantakyi allegedly used in threatening the murdered journalist in a phone conversation.
"'Be very careful! You can easily lose your life with that" he [Nyantakyi] said to Ahmed in a phone conversation. The recording of it is part of the criminal file but was not investigated by Ghana police," Mr Perrier added.
However, responding to this, Nyantakyi said his phone conversation with Suale took place in 2017 and had nothing to do with the Number 12 documentary.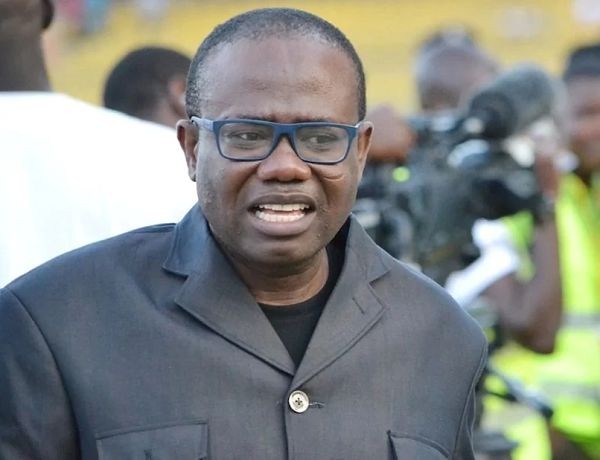 Kwesi Nyantakyi
He explained that, contrary to the reports, he only cautioned Suale for scamming him of an amount of $25,000, which he used to finance a trip to meet a Qatari sheikh, whom he was made to believe was ready to sponsor the Ghana Premier League.
"My conversation with Ahmed Suale actually took place in 2017. At the time I didn't know he was an investigative journalist. I didn't know he worked with Anas. I didn't know he has set me up," Nyantakyi said in an exclusive interview with Ghanaweb.
"After spending over $25,000 on airline tickets and hotel fees at Qatar, Ahmed Suale switched off his phone and bailed on us. He scammed me, Kwame Ayew and a then West African presidential candidate."
He added: "With the aid of a national security official, I tracked Ahmed Suale's hideout at Kantamanto at the time he was supposed to have been in Dubai for the meeting.
"He later called to confront me about why I had reported him to a national security official and describing him as a fraudster.
"I rebuked him and said he had to be careful with what he did. I thought he was a 419 guy…I told him that if he continued to scam 'powerful' people, they could attack him spiritually, I thought he was a 'sakawa' boy, to be honest with you."
The late Ahmed Suale was shot dead at Madina in Accra in January 2019. He was reportedly shot three times, twice in the chest and another in the neck, while he was driving home.