The Elections Committee of the Ghana Football Association, has rejected the appeal sent in by Wilfred Osei Kwaku, one of the candidates disqualified from presidential race.
Osei Palmer was disqualified by the vetting committee after breaching Article 33(5) (c) as well as getting on the wrong side of GFA ethical committee ruling in 2017.
In a letter sighted by Happy Sports and signed by Naa Odofoley Nortey on behalf of the Election Committee of the FA, confirmed Palmer's Appeal was unsuccessful.
"1. Notice of appeal received on Monday 7th October at 3:40 PM.
2. Notice of application for an interim injunction on the decision of the GFA Elections Committee received on Monday 7th October at 5:05 PM.
3. Statement in support for application for an injunction pending Appeal received on Monday 7th October at 5:05 PM.
"We regret to inform you that based on the above-listed documents received before the deadline, your appeal was unsuccessful."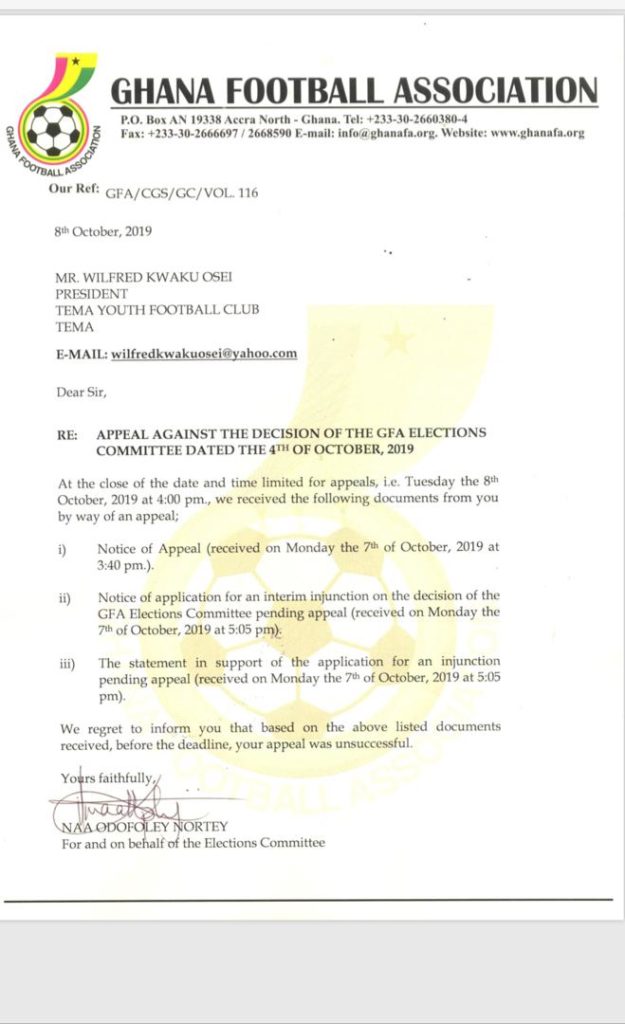 Happy Sports understands that Wilfred Osei Palmer is likely to head to FIFA and the Court of Arbitration of Sports (CAS) to challenge the decision.